What Makes Benehealth Different
Benehealth is a functional medicine center that is dedicated to providing full-body wellness solutions to its patients. We look beyond the symptoms to get to the root cause of an illness. We take a comprehensive and integrated approach to health, viewing the body, mind, and spirit as interconnected. We also look at the whole person, considering lifestyle factors, environmental influences, and genetic predispositions. Our goal is to provide personalized treatment plans to help our patients achieve optimal health and wellness. We offer a range of services, including weight management, nutrition and lifestyle counseling, therapeutic skin care services, herbal medicine, health coaching, and more. We also offer access to specialized lab testing and supplements to support our patients' healthcare goals. Our practitioners take the time to get to know patients, so we can provide individualized, evidence-based care. Our team of healthcare professionals are committed to providing the highest quality of care to help our patients achieve their health and wellness goals. Read on to learn more about our approach to medicine and schedule an appointment with a Benehealth provider to experience the difference for yourself.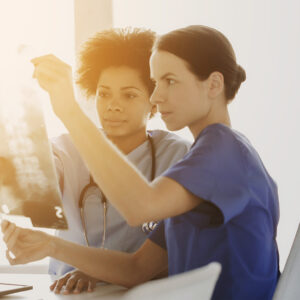 We Get to the Root Cause of Ailments
Our team of medical professionals is committed to providing comprehensive care for our patients. We take a holistic approach to treating each patient, looking at the body, mind, and spirit as an interconnected whole. We strive to identify the root cause of an ailment, as opposed to only treating the symptoms. This allows us to provide long-term solutions, as well as address any underlying issues that may be contributing to the patient's overall health. We understand that each patient is unique and our team takes the time to understand the individual needs of each patient, tailoring our treatments to their specific needs. By taking a holistic approach, we are able to improve the longevity and quality of life of our patients, as well as ensure that they are receiving the best possible care.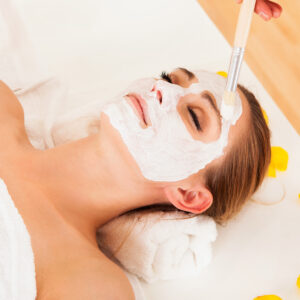 Holistic Skin Care
In addition to our functional medicine services, we also offer holistic skin aesthetics services. Regenerative aesthetics is the natural solution to reversing, slowing down, and preventing aging skin through leveraging the body's own ability to heal, produce collagen, and elastic. Benehealth has several cutting-age technologies and procedures customized to your skin type, needs, desires, and budget.
 Our skin care services include treatments to reduce wrinkles, reduce sun damage, and improve the skin's overall texture and tone. We can also provide custom hydrating facial treatments and therapeutic medical peels to help rejuvenate the skin. All of our treatments are tailored to the individual needs and preferences of each patient, so they can be sure they are getting the best aesthetic results possible to bring back their confidence.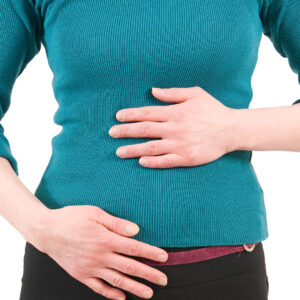 We Believe In Gut Health
Benehealth is a unique functional medicine practice that offers a holistic approach to wellness and longevity. Unlike other conventional medicine, Benehealth takes a different approach to treatment by focusing on the whole person rather than just pharmaceuticals for symptoms. Benehealth is known for their specialization in gut microbiome health. By utilizing the latest research, Beneheath offers a personalized approach to treating conditions and restoring balance to the digestive system. This includes a comprehensive plan to improve digestion, eliminate harmful bacteria and toxins, and restore the natural balance of the microbiome. Benehealth also offers a wide range of services to support optimal gut health, including lifestyle coaching, nutritional counseling, and psychological services.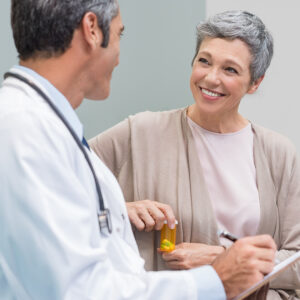 We Know What You Need
Benehealth is unique amongst functional medicine practitioners in that we offer a range of interventions to help with a multitude of ailments. Not only do we find the root-cause of symptoms and disease, we offer interventions to support the treatment plan designed for you. These interventions include treatments for hair loss, sexual wellness, IV Therapy, infrared sauna, health coaching, lifestyle and nutritional counseling, and so much more. The variety of treatments available at Benehealth provides a holistic approach to the individual's overall health and well-being, allowing for a more comprehensive view of their health. This specialized care and attention to detail helps ensure that each patient receives the most effective and appropriate treatment for their individual goals. At Benehealth we truly care about bringing out the best you. 
We Get to Know You Personally
Our comprehensive onboarding process , known as the Benehealth (BH) IQ, consists of 3 practitioner visits, designed to get to know our patients on a personal level and to understand their specific needs and goals. Our team will go through each step of the process with you, beginning with a medical history review, physical exam, social/mental/emotional assessment, and comprehensive testing.  This includes a 3-D Body Imaging Analysis. We will also assess your risk factors for any chronic conditions or diseases, as well as any other concerns that you may have. Finally, we will discuss any treatments or therapies that you may need and provide you with a clear plan for your care. We take the time to listen to your individual needs and goals, so that we can create a customized care plan that best suits your needs. The BH IQ is just the beginning, with this in-depth review of your health, we can offer you the best plan to get you or keep you healthy for many years to come. 
We're Here to Support You
At Benehealth, our patients can feel confident that they will never be judged or looked down upon. Our medical practitioners are dedicated to providing a supportive and non-judgmental environment for our patients. Our only goal is your health. We understand that everyone's journey to wellness is unique, and we support our patients every step of the way. Our team of medical professionals will listen to your concerns and provide the guidance and support you need to reach your health goals. 
If you're looking for a medical practice that is dedicated to providing full-body wellness solutions, look no further than Benehealth. Contact us today to schedule a consultation and to learn more about what makes us different.