In today's information era, knowing where to start when it comes to health is challenging. Benehealth's evidence-based nutrition and lifestyle program takes the guesswork out of living a healthy lifestyle.
Benehealth Lifestyle is your three-month pathway to optimal well-being, guided personally by our functional medicine nutritionists and health coaches.
We offer tailored advice on nutrition and lifestyle to help you enhance your health, minimize disease risk, and reach your unique wellness objectives.
Why we're different.
Many wellness programs focus solely on nutrition and habit changes, but we understand that your health is a tapestry woven from various threads. Mental, emotional, and environmental elements are just as critical as what's on your plate. That's why we're proud to be a functional medicine practice at our core, offering a comprehensive approach to well-being.
Rediscover Your Story.
We believe that your health journey is more than just physical. It's about the narratives you carry, the emotions you feel, and the experiences that have shaped you. By delving into your story, we can uncover the sources of your health behaviors, both conscious and unconscious.
Balancing Act.
True health is about balance, and it extends far beyond your plate. Our program empowers you to find equilibrium in essential areas.
Stress Management
Learn techniques to navigate life's stressors with resilience.
Quality Sleep
Discover the profound impact of sleep on your overall health and how to improve it.
Meaningful Connections
Foster relationships that nourish your soul and well-being.
Detoxification
Explore methods to support your body's natural detox pathways and minimize the effects of environmental pollutants.
Nutrition Optimization
Harness the power of food as a tool for health and longevity by aligning your diet with your biology.
3 Months with Us, a Lifetime of Change for You.
Our Philosophy
Personalized Approach
Tailoring your health journey to meet your unique needs.
Your Guiding Experts
Expert Guidance
Benefit from guidance that navigates complex health concerns reliably.
Beyond Symptoms
Holistic Health
Addressing the root causes for a comprehensive health transformation.
Evidence-Based Strategies
Science-Backed Strategies
Trust in advice grounded in scientific research.
Your Support System
Accountability & Motivation
Regular check-ins and progress tracking to keep you on track.
Empowerment Through Knowledge
Empowerment
Gain the tools and knowledge to control your health for life.
Proven Results
Proven Results
Join many others in achieving significant health improvements.
At Your Convenience
Convenient & Flexible
100% virtual program to fit into your busy life.
Affordable Investment in You
Affordable Investment
Reap the extensive benefits of our 3-month program at a reasonable cost.
Community and Support
Community Support
Connect with a network of like-minded individuals for mutual encouragement.
Personalized Holistic Care
Our certified nutritionists and dedicated health coaches work with you to design and adjust your personal nutrition plan, adopt healthy habits, and track your progress.
Using a variety of tools, such as a food diary, movement regimens, blood work, weight, blood pressure, and symptom monitoring, we ensure you're on the path to good health.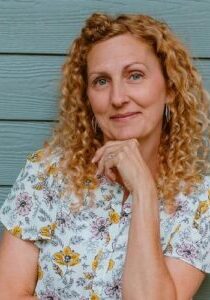 Functional Nutritionist & Health Coach
Taynua is highly specialized in natural and lifestyle medicine and has helped hundred's of clients reach their goals.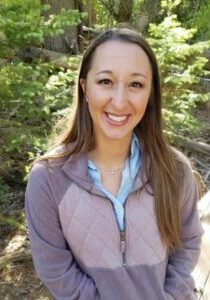 Wellness Navigator
Brenna is an exceptional Wellness Navigator who specializes in holistic health and well-being. She has experience as a medical assistant and environmentalist.